Today at Fetajo car hire Malaga airport we bring you the review of the new Ford Focus! This is the 4th generation of Ford Focus, which changes platform and changes completely, both outside and inside.
Exterior
This new model of Ford Focus measures 4.38 m. in length, 1.83 m. wide and 1.47 tall. The exterior of this new version of Focus is amazing. Without a doubt, what attracts the most attention is the front grill, which is now larger. The optics have a more elongated shape and a very cool bumper. This new change gives the car a totally youthful appearance and a lot of personality.
On the side of the car we find a tension line, which runs from the front to the rear optics and gives the car a touch of robustness and sportiness. Rent it now with Fetajo Rent a Car in any of our offices!
The boot has a loading mouth that has a dimension of one metre 15 centimetres. The boot has a capacity of 375 litres.
Interior
The rear seats of this Ford Focus model are 6 centimetres wider than the previous models and this is something that is really appreciated. There is extra room, both for the head so it doesn't touch the ceiling, as well as for the knees, so they don't touch the front seats.
The front of this new generation of Focus is nothing like the previous versions. It has a design with horizontal lines and is much finer than the previous one. What most attracts attention is its multifunction touch screen, which is quite high compared to what we are used to with other brands. We give it a good rating, since if it is higher than normal, it will make it easier for us to keep our eyes on the road and we have our hands closer to it if we are driving and want to use it. Rent the Ford Focus now!
Mechanics
The driving of this car is spectacular. This car consumes an average of 7l/100km. The suspensions are firm enough to allow the car to go fast, but they are soft enough to allow you to travel at ease. As well as this, it has a fast and precise steering and a good and powerful braking.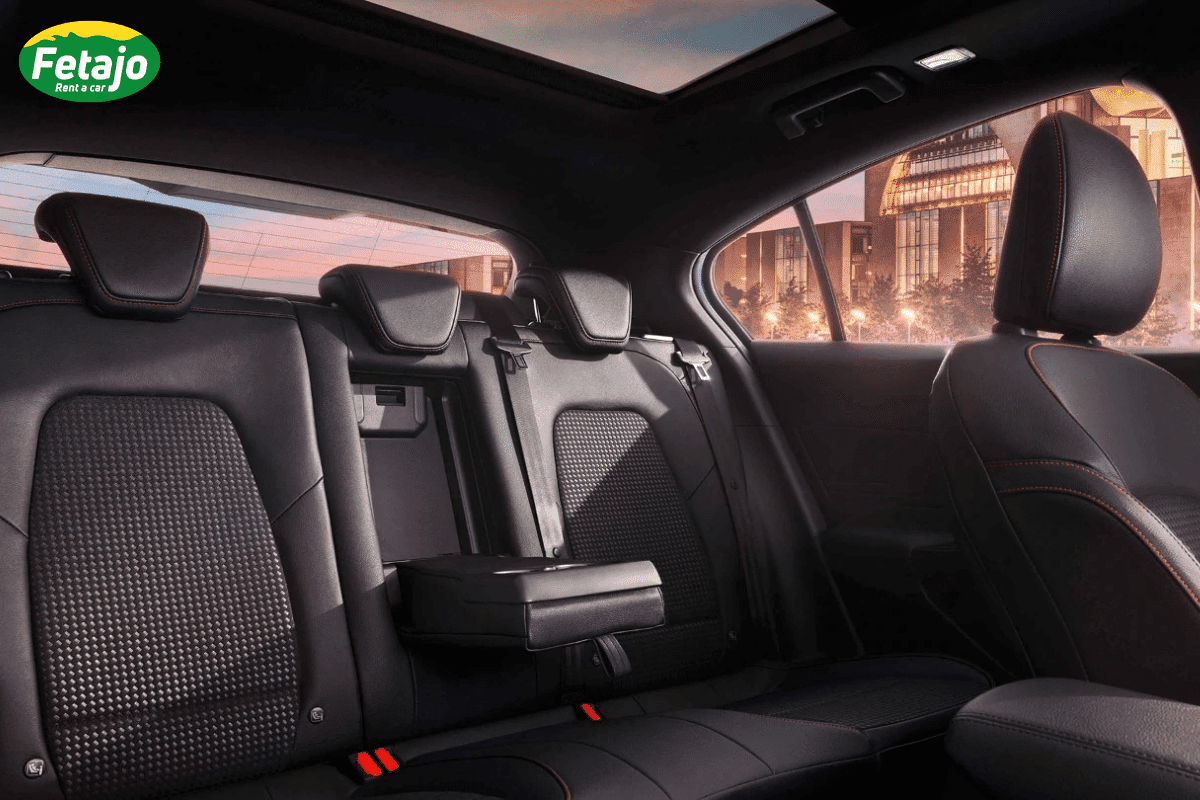 In general, the driving experience is swift and smooth.