The Nissan Note is the small Nissan minivan. In the latest restyle of the Note, the vehicle has gained much exterior design, while partly losing some of the interior habitability. Nissan has tried to give some fresh air to the range of the Note, looking for a much more coupe new exterior design, a more stylized form with more racing lines. In Fetajo rent a car, we offer a modern fleet with very low consumption to improve your rent a car Málaga.
This has caused some loss of interior volume, but once inside it does not show. The rear seats have a lot of space and in addition, the Note allows you to move the rear bench backwards to provide more space to the legs of users, or to move the stool and give more space to the trunk. Fetajo offers you the service of Rent a Car Malaga Airport.
The trunk in the initial configuration has 325l, it is perfect to place the luggage bags on the way from Malaga airport to the Hotel. For a minivan configuration, the trunk of the Note is not the largest one of the segment, but with 4.10 m of length the vehicle has been able to obtain a very functional trunk. You can pick up this Nissan Note at any of our offices like the Rent a car Málaga.
The urban routes with 90 BHP diesel engines work wonderfully. They are smooth, with an average consumption of 6 liters, a little high but the test has been done in urban areas of Malaga without including routes with lower consumption such as motorways.
Thanks especially to the light weight of the vehicle, the Note engine is able to offer enough power to move the vehicle swiftly. The behavior on the road is fantastic, with accelerations and recoveries capabilities of a more powerful vehicle. Enjoy the best driving with a Nissan Note around Malaga with rent a car Málaga Fetajorentacar.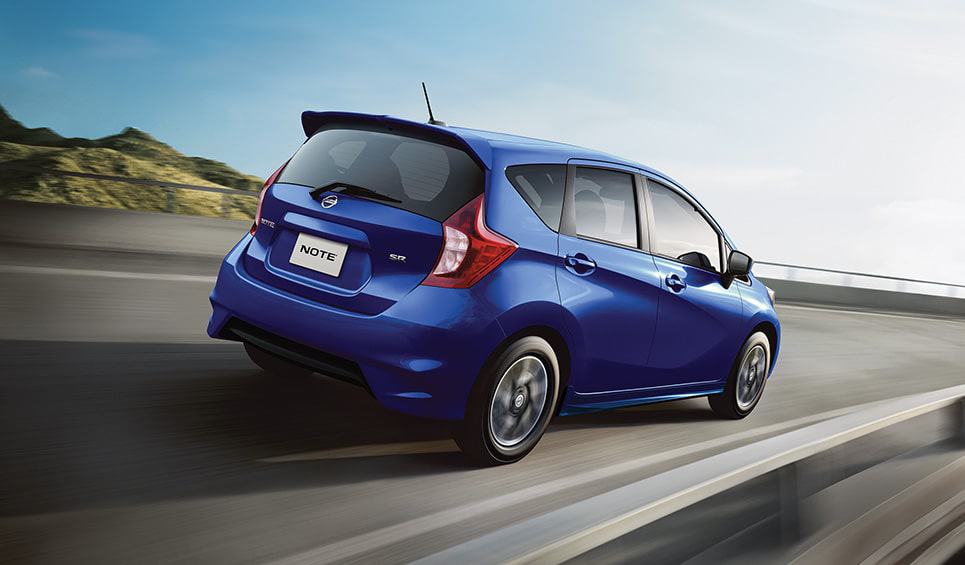 The natural habitat of the Note is the city, so we have focused on an urban test. The Note is designed as a minivan for the city, and thus responds perfectly.
The finish of the Note has gained a lot of quality in the last versions. It has a double glove box that is pleasing, allowing you to be able to leave objects while driving. Many of the elements of the interior configuration of the Note are designed for the European public, for example the seats. Discover our  Car Hire Malaga Airport.
The instrumentation offers a great visibility, thanks to the three large spheres and two digital screens of the on-board computer. In the case of activating the ECO driving mode, a blue strip and an indicator will be activated in the dashboard, which will vary depending on the type of ecological driving that takes place.
For more information visit our News Blog or access our website www.fetajorentacar.com.