Christmas Lights
The entire city centre transforms into a spectacular festival of Christmas lights. The most notable places to be lit up include the Alameda Principal, Calle Larios, the Plaza del Obispo, the Plaza de Enrique García Herrera and the Plaza de la Constitución. The most striking, however, is the Plaza de la Marina, boasting four Christmas trees. ¡Hire a car with us now and visit this wonderful city!
Christmas Culture
There are two highly-characteristic cultural features to see in Malaga over the festive period.
Nativity scenes: works of art depicting scenes and figures in astonishing detail that represent Jesus' birth in Bethlehem.
The Three Kings Parade is the moment that all children look forward to the most. The Three Kings first arrive at the port before making their way through the streets of Malaga on spectacular floats, throwing sweets to children with the help of their assistants.
Dances and Christmas Music
When it comes to Christmas music in Malaga, we recommend the following: 
Traditional Christmas Music: The annual verdiales (a flamenco-inspired type of music and dance) competition has been held in Malaga for more than 50 years. This genre of music and dance originates from villages located in the mountains east of Malaga. 
Christmas Choir Concert: On 13th December, Handel's "Messiah" from The Triumph of Time and Truth will be performed at the Cervantes Theatre. 
The Malaga Cathedral Christmas Concert: Malaga Cathedral will hold its annual Christmas concert on 23rd December – a concert led by the Andalusian Youth Baroque Orchestra starring major artists.
Christmas Food
Gastronomically speaking, Christmas is an important time of the year in Malaga, especially when we are talking about sweets and cakes. At Christmastime in Malaga, you will find confections such as marzipan, galletas de mantecado (a type of biscuit), turrón (a type of nougat confection) and the exquisite roscos de vino (wine bread rolls).
Christmas Shopping
The Christmas holiday season is the busiest shopping period of the year in Malaga, especially around 6th January. Walk through the city and enjoy the picturesque scene created by the streets, shops and much more; it really does look wonderful. Also, don't forget to drive around Malaga in a Volkswagen Polo!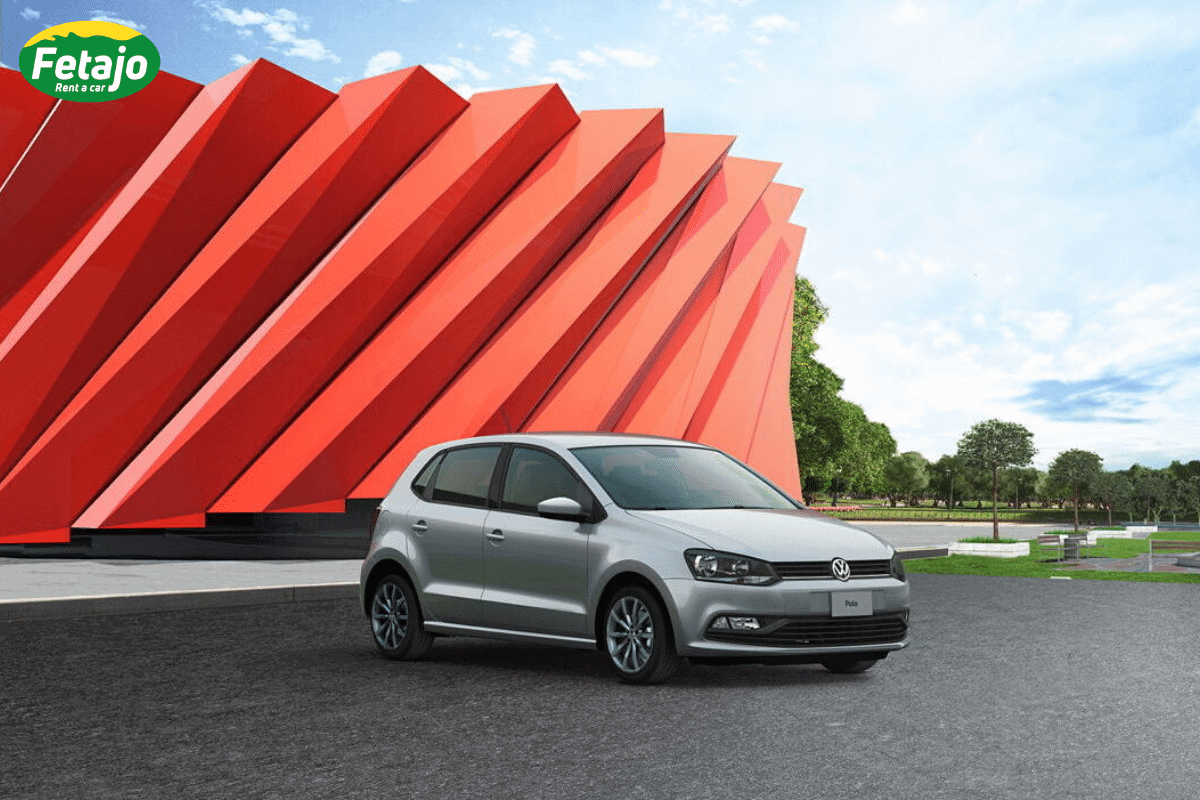 The front of the new Polo is more compact, in other words wider and lower, than previous models. On the inside though, you can't help but be pleasantly surprised by how big it appears to be. Passengers sitting in the back will be very comfortable, since there is a huge gap between the front-seat backrests and their knees. There is also plenty of space above passengers' heads.